CARDBOARD SHIPPING BOX CORRUGATED STOCK #A4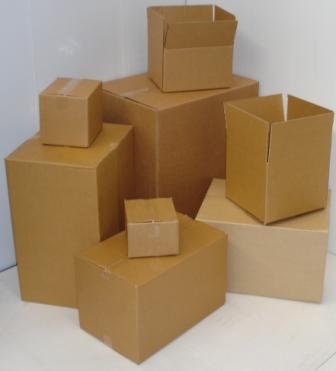 We offer a stock range of strong corrugated cardboard boxes. They are a cost effective method of protecting your valuable items in transit or in storage.
The boxes are constructed from three layers of kraft and/or recycled paper and are fully recyclable.
They are delivered flat, packed 25 per bundle.
The boxes are easy to assemble by folding the four flaps in, top and bottom and can be sealed by tape, hot melt glue or staple.
Carton sizing is measured - length x width x height using internal dimensions.
310mm x 225mm x 250mm STOCK # A4
This carton is available in the Auckland area only.